Shepherd's pie or Cottage pie is a classic and savory British protein dish traditionally made with a combination of minced meat, sauce made of meat stock, tomato paste/sauce and vegetables, topped and finished with mashed-potato crust.
What is the difference of Shepherd's Pie and Cottage Pie?
In modern British English, the dish is usually called "shepherd's pie" if it is made with minced lamb and "cottage pie" if made with minced beef.
Varieties
There are different varieties of making shepherd's pie. From traditional shepherd's pie to vegetarian, cheesy crust and the alcohol-inspired shepherd's pie! Which one is your favorite?
Making shepherd's pie consist with three parts. The filling, topping and assembling. My husband and I love the shepherds pie with topped cheddar cheese crust the most and if your a cheezyholic, below is a step by step process on how I make it.
---
Prep Time: 20minutes
Baking Time: 45 minutes
Total Time: 65 minutes
Serving: 3-4 persons
Course: Main course
Ingredients:
Minced lamb (450 grams)
2 medium size carrots ( chopped)
50 grams Green peas
6 medium size potatoes
200 grams Cheddar cheeze (grated)
2 cloves garlic (minced)
Handful of basil (chopped)
2tablespoon olive oil
1 medium Onion (chopped)
1 pc. Bay leaf
2 tablespoon flour
Salt and pepper to taste
---
DIRECTION
Meat Filling
1. Heat a large skillet with one tablespoon of olive oil over medium high heat. Add the minced lamb, break it using the spatula and cook. When it's finally golden brown, add the onion followed the garlic and some chopped basil. Mixed all together and cook for 1 minute.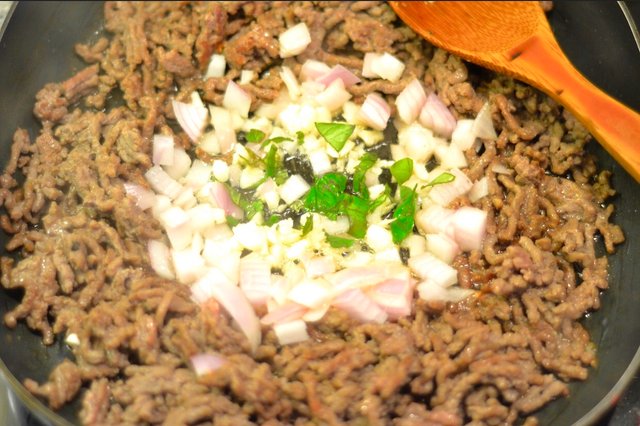 2. Then add the tomato paste and mixed. Followed the carrots and peas. Cook for 3 minutes or until softened and sweet.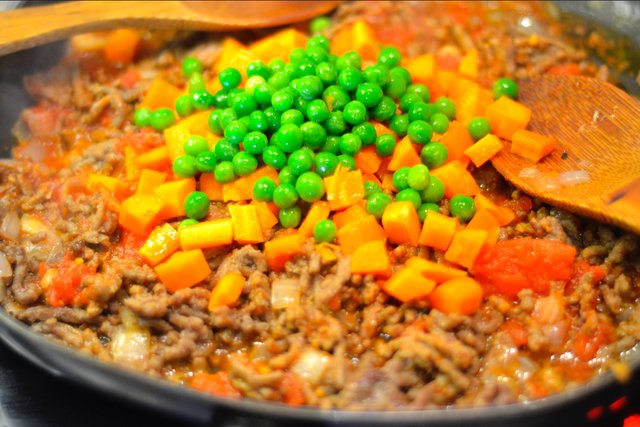 3. Finally add the tomato sauce and beef stock, flour, basil, salt and pepper to taste. (The flour helps the filling to be thick on wards and not watery). Give it a good mix and cover with lid. Cook for 30 minutes. Stir occasionally until it reduces to desired thickness.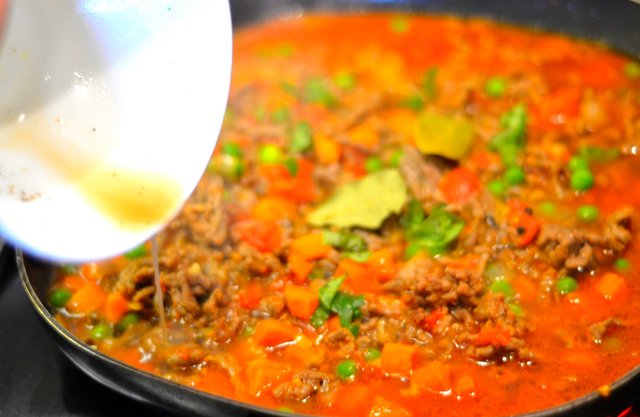 4. Once finished, transfer the filling to a pie baking dish.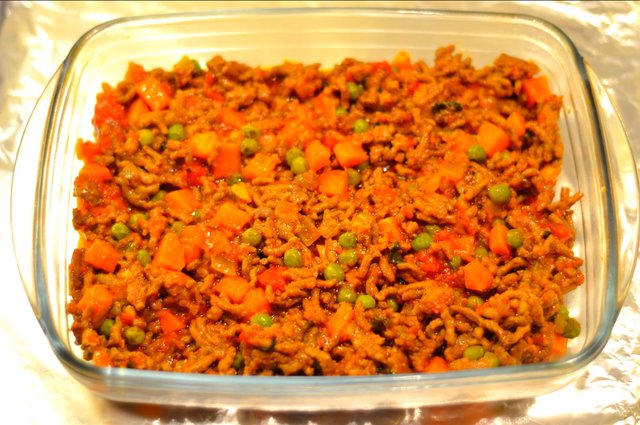 Mashed Potato
1. Preheat the oven to 180C or 350F.
2. Boil water and cook the potatoes in for 15 minutes or until it's soft. Drain and let it cool or dry for at least 30 seconds.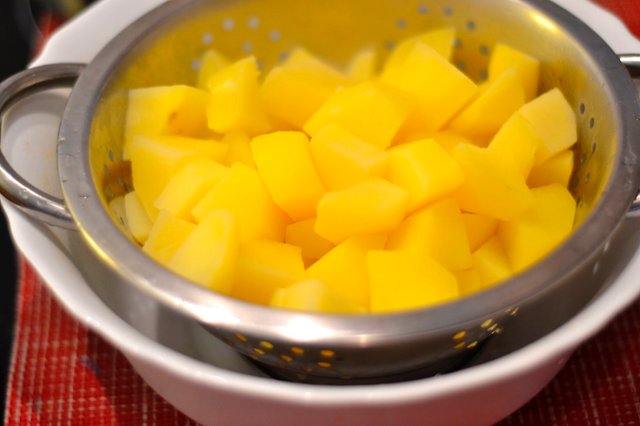 3. Add butter, milk, a spoon of grated cheese (optional), salt and pepper. Mash until it's smooth and spreadable. (Add more butter and milk if need.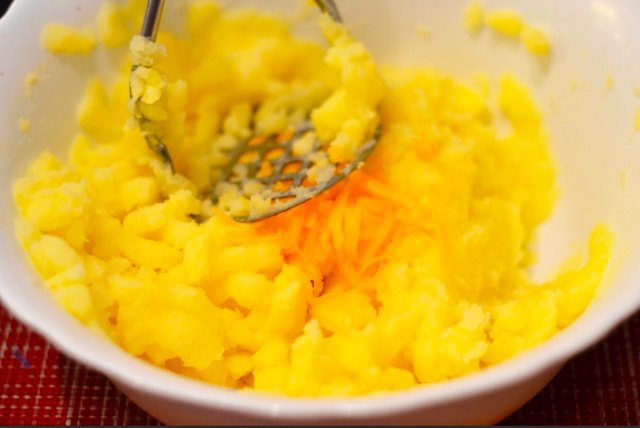 Assemble
1. Carefully transfer the mashed potato by spreading on top of the meat filling.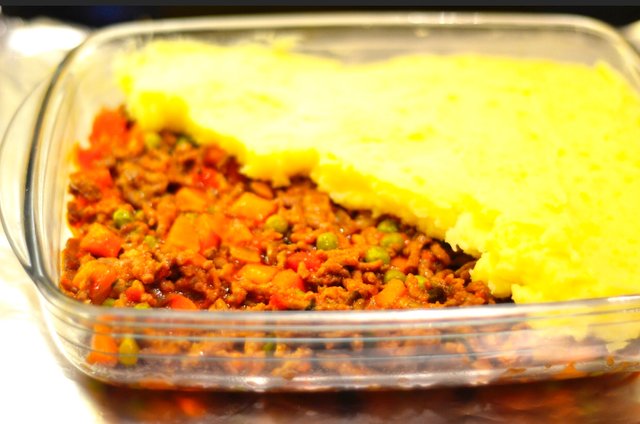 2.  Sprinkle cheddar cheese and basil (optional) and bake for 45  minutes.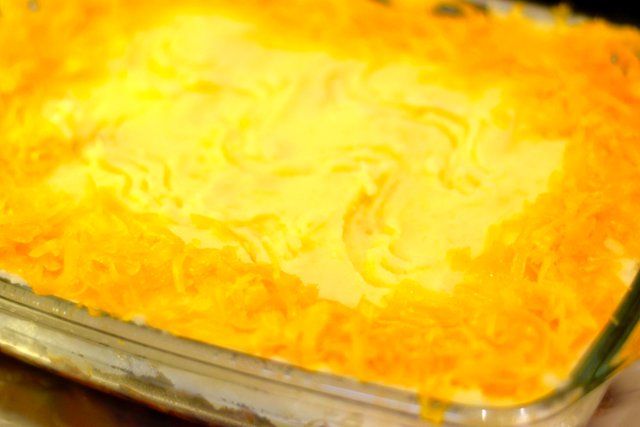 3. You know it's done when it's already looking golden and crisp on top! Let  it  air cool for five minutes before serving.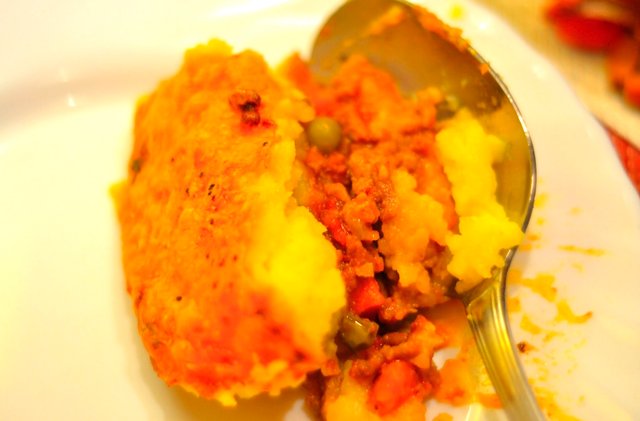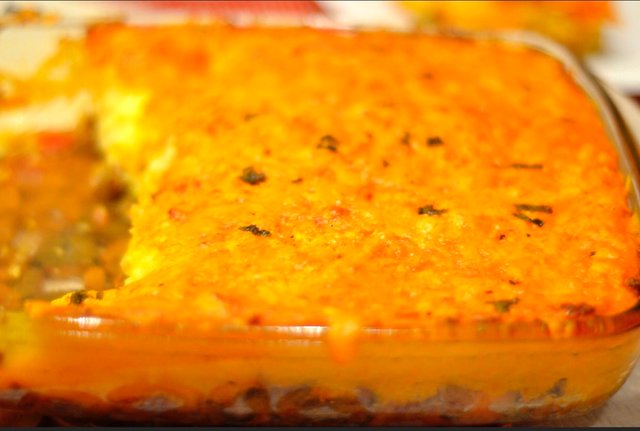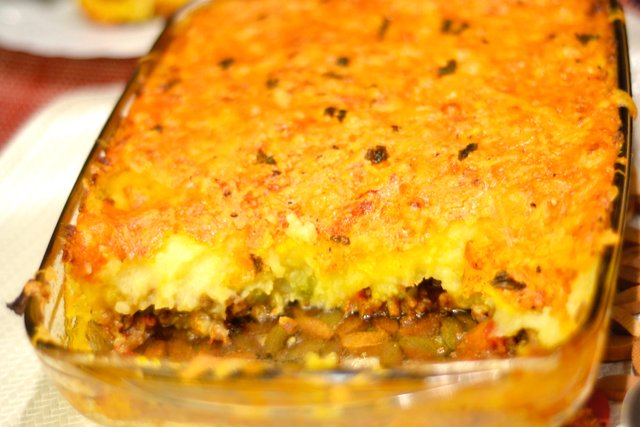 A cheese lover will surely love that potato cheesy crisp on top.
It's the best bit darling!