What's your favorite curry dish? Spicy Tikka Masala is one of my faves.
Now you might be wondering if what's with the IndiaBrit title. Chicken Tikka Masala has an interesting history. To those who doesn't know yet, Tikka Masala is an Indian dish but it is also a national dish of England.
Some Indians claim that Chicken Tikka Masala was originated in Punjab, India and others says that it was discovered by British-Bangladesh community in an Indian restaurant in Glasgow. You can read the full story here. Aside from that, England also celebrates National Curry Weekevery October.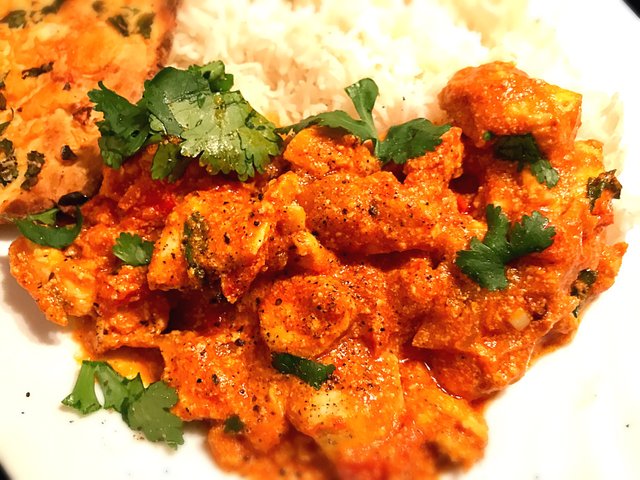 Moving on to the recipe, there are different ways of cooking Tikka masala after marinating the meat with spices and yogurt. Choices are grilling,either oven baked or the India's traditional way by using a tandoor oven. You can also simply pan fry the meat if you don't have enough time. After cooking the meat, it is then coated with the masala sauce made from tomato purée or sauce with lots of aromatic spices then serve with naan bread (an Indian bread) and basmati rice.
Let's get tikka masala cooking!
---
Cuisine: India/British
Course: Main course
Prep Time: 30 minutes
Cook Time: 25 minutes
Servings: 3 servings
Difficulty: Easy
INGREDIENTES:
For Chicken:
2 chicken breasts, chopped into bite-size cubes
200 grams plain greek yogurt
1 tablespoon garam masala
1 tablespoon lemon juice
1 teaspoon ground pepper
1 teaspoon of salt
For Sauce:
15 ounces canned tomato sauce or puree
1 tablespoon tomato paste
1 medium tomato, cubed
4 cloves garlic, minced
1 tablespoon ginger, minced
1 medium size onion, cubes
5 teaspoons garam masala
1/2 teaspoon paprika
1/2 teaspoon turmeric
1/2 teaspoon salt
1/2 teaspoon cayenne or hot chili
Handful of coriander
For Side dish:
METHOD:
In a large mixing bowl, combine yogurt, lime juice, garlic, ginger and garam masala then add the chicken. Mix until the chicken are completely coated of the marinating mixture. Cover and refrigerate for at least 30 minutes.
2. Cook the basmati rice and make the naan bread. (I've cook tikka masala  several times but this was my first time to make cheesy garlic naan bread!).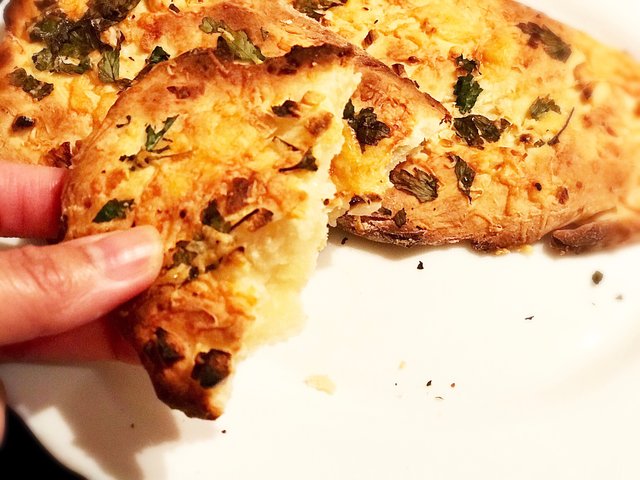 3.  In a bowl, combine the spices of garam masala, turmeric, cayenne, pepper and salt.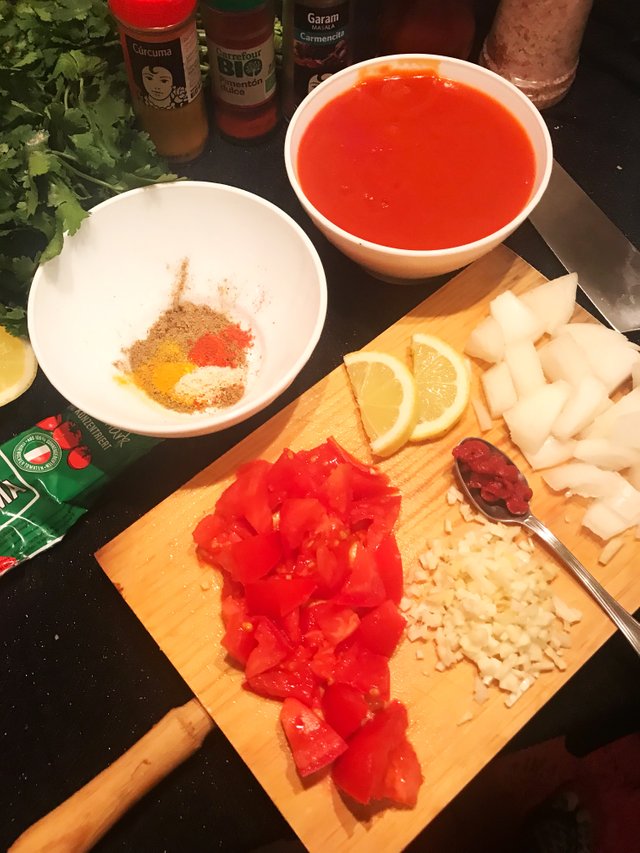 4. Take out the marinated chicken from the fridge and in a medium high heat pan, sauté the tomato, onion, minced garlic.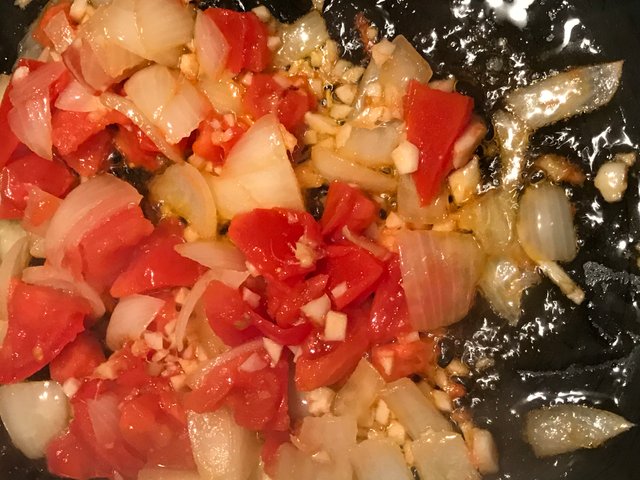 5.  In the same pan, add the chicken and let it fry for about 15 minutes. (The sautéed ingredients will absorb and add more flavors to the chicken.)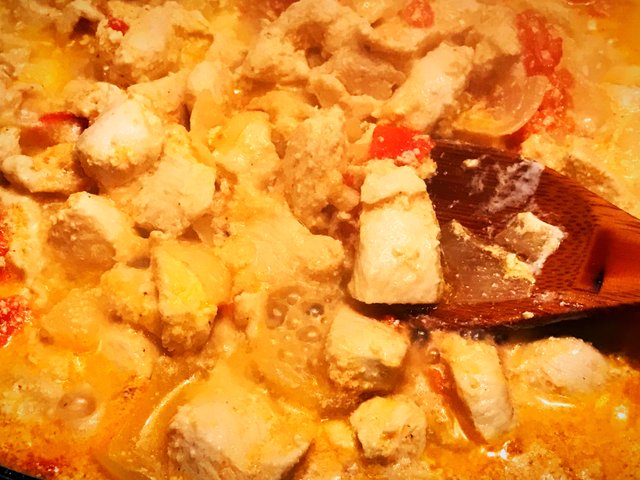 6.  Add the mixed spices and combine very well. Finally add the tomato purée and half of the coriander. Mixed and let it simmer for another five minutes.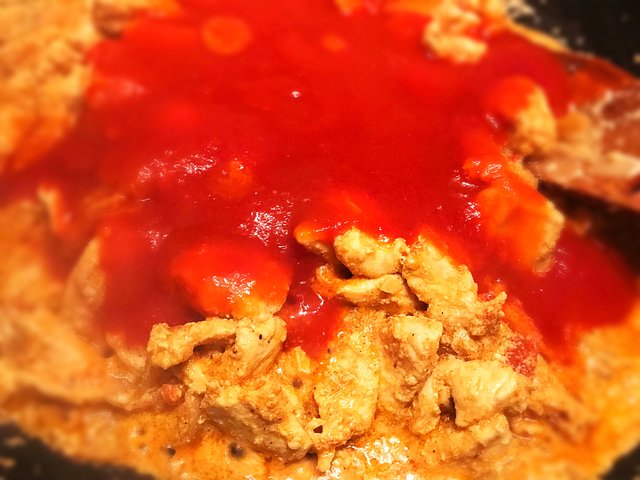 7.  Serve hot with basmati rice and naan bread.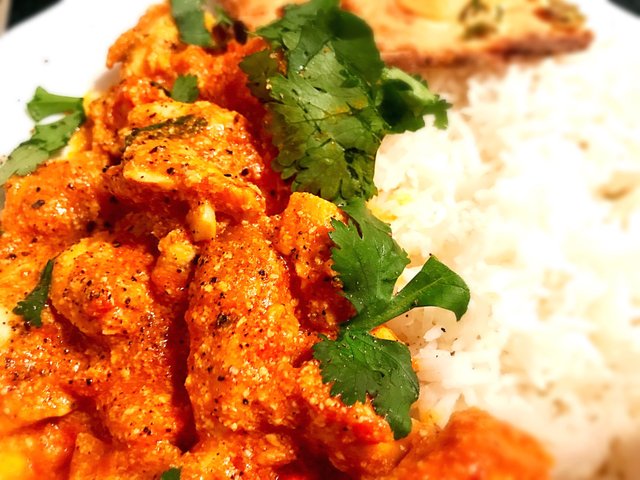 Hope you enjoy reading this chicken curry dish recipe with a little bit of history!
Until next time!