Sometimes, I do love to experiment in the kitchen and create an original recipe. I first made this whole apple dipped in melted dark chocolate last Christmas 2018 and made it again on Valentines for my love ones. It's super easy to do. It only takes 10 minutes and looks decorative too!
Apples are rich in antioxidants, and dietary fiber. The phytonutrients and antioxidants in apples may help reduce the risk of developing cancer, hypertension, diabetes, and heart disease. As the saying goes, "an apple a day keeps the doctor away!"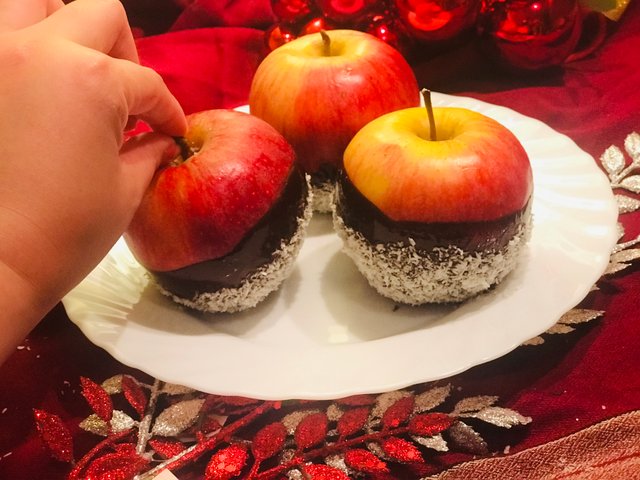 Dark chocolate is also a source of antioxidants and minerals which is perfect for a cheat treat! and shredded coconut for final dipping!
So let's get started!
---
Course: Snack/ Dessert
Prep Time: 15 minutes
Servings: 3 servings
Difficulty: Super easy
Ingredients:
3 apples
1 pack of dark chocolate , chopped
Handful of shredded coconut
1 tbs olive oil
METHOD:
1. Wash and pat dry apples. Place the shredded coconut in a plate or small bowl.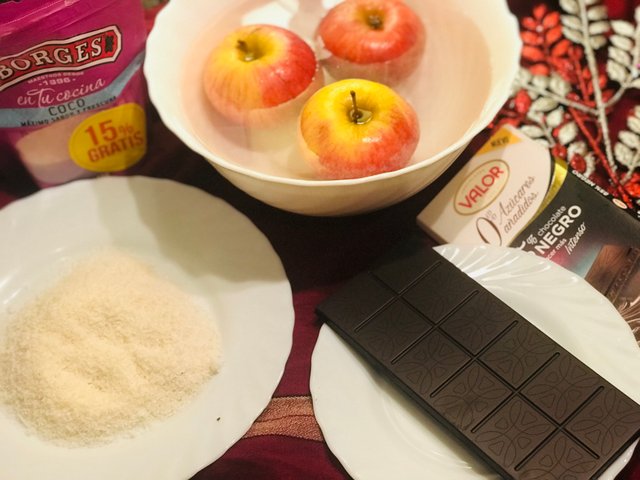 2. Melting the chocolate starts by heating the olive oil on a small pan over     slow heat then placing the chopped dark chocolates and stir until it is         smooth. using spatula. (The olive oil will give the chocolate a firm,           smooth, silky texture. Microwave or burner can also be use for melting).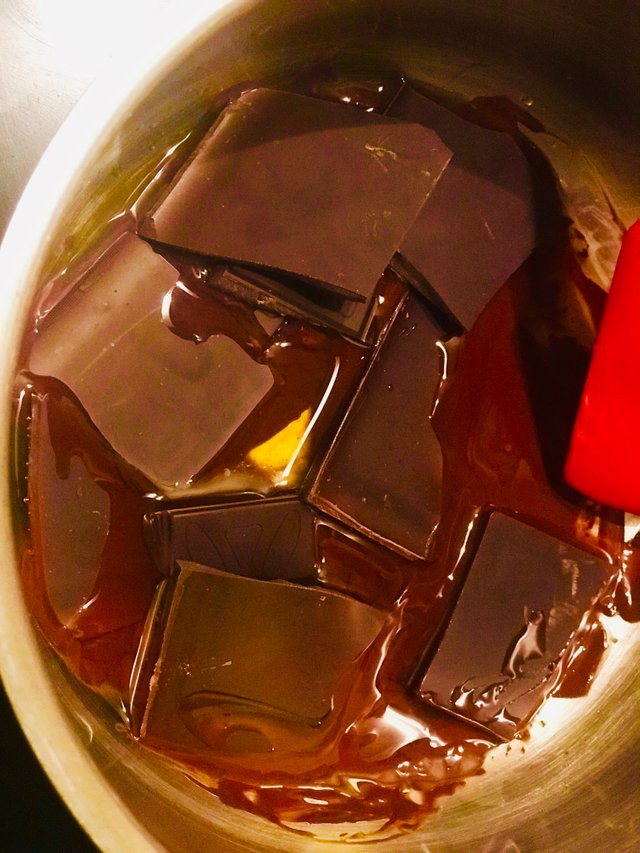 3. Transfer the melted chocolate on a small round bowl.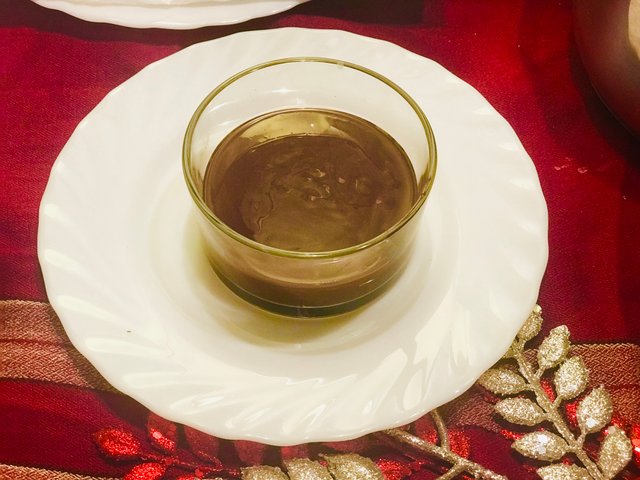 4. The fun part! Dipping and coating the apples!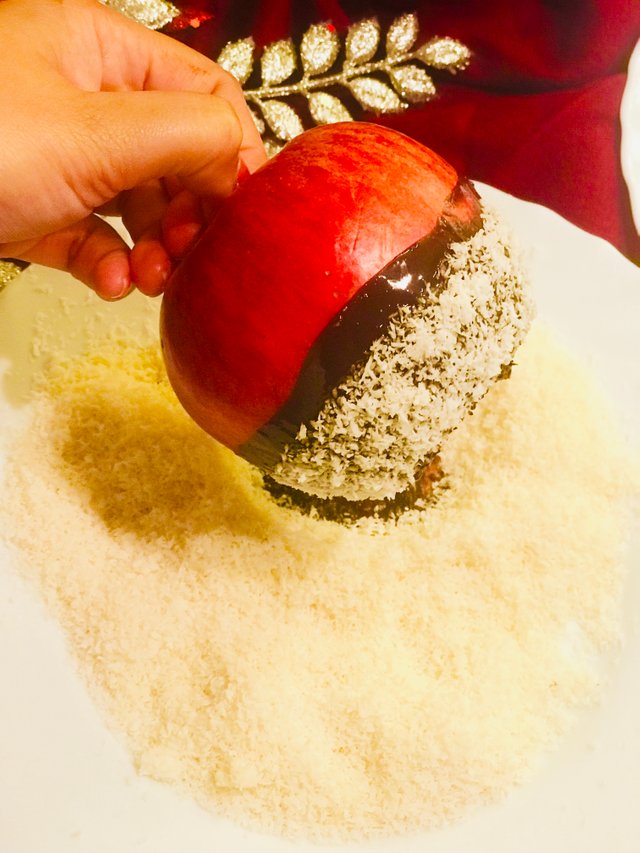 And that's it!
You have a healthy fruit snack or dessert.