"Creativity is inventing, experimenting, growing, taking risks, breaking rules, making mistakes and having fun" ~Mary Lou Cook
I wanted to paint my old handbags with flowers inspired by Boyarde and Heart Evangelista (both famous artists for using designer bags as their canvas), using acrylic paint. So today, I thought of sharing a step by step process through using a simple one stroke painting.
---
What Is One Stroke Painting?
A painting technique where double and multi-loading is used to achieve highlights, shadows and color changes using one stroke or one direction.
Using one stroke technique makes the painting easy and fun especially for beginners.
---
Materials:
Paint Brushes: Flat wash brush and round brush
Acrylic colors: Cobalt green, titanium white, black, ultramarine blue
Painting palette
Old painted canvas
Water
---
Step 1: I Start by sketching the shape of the flower using a pencil.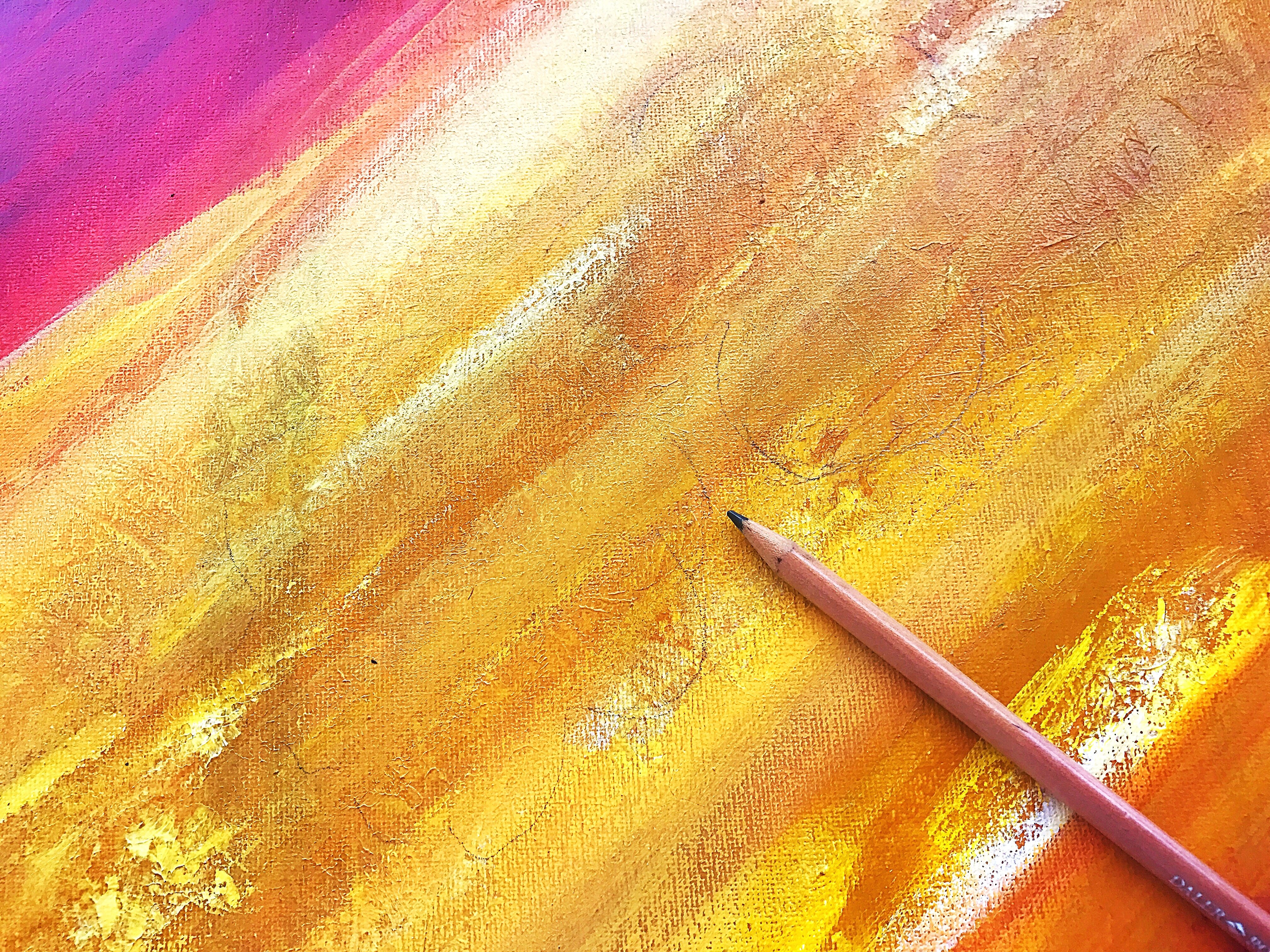 Step 2: Dabbed the half upper part of the flat wash brush on the white color and 3/4th of the lower part of the brush on the blue color. (This will create blue-white colors.)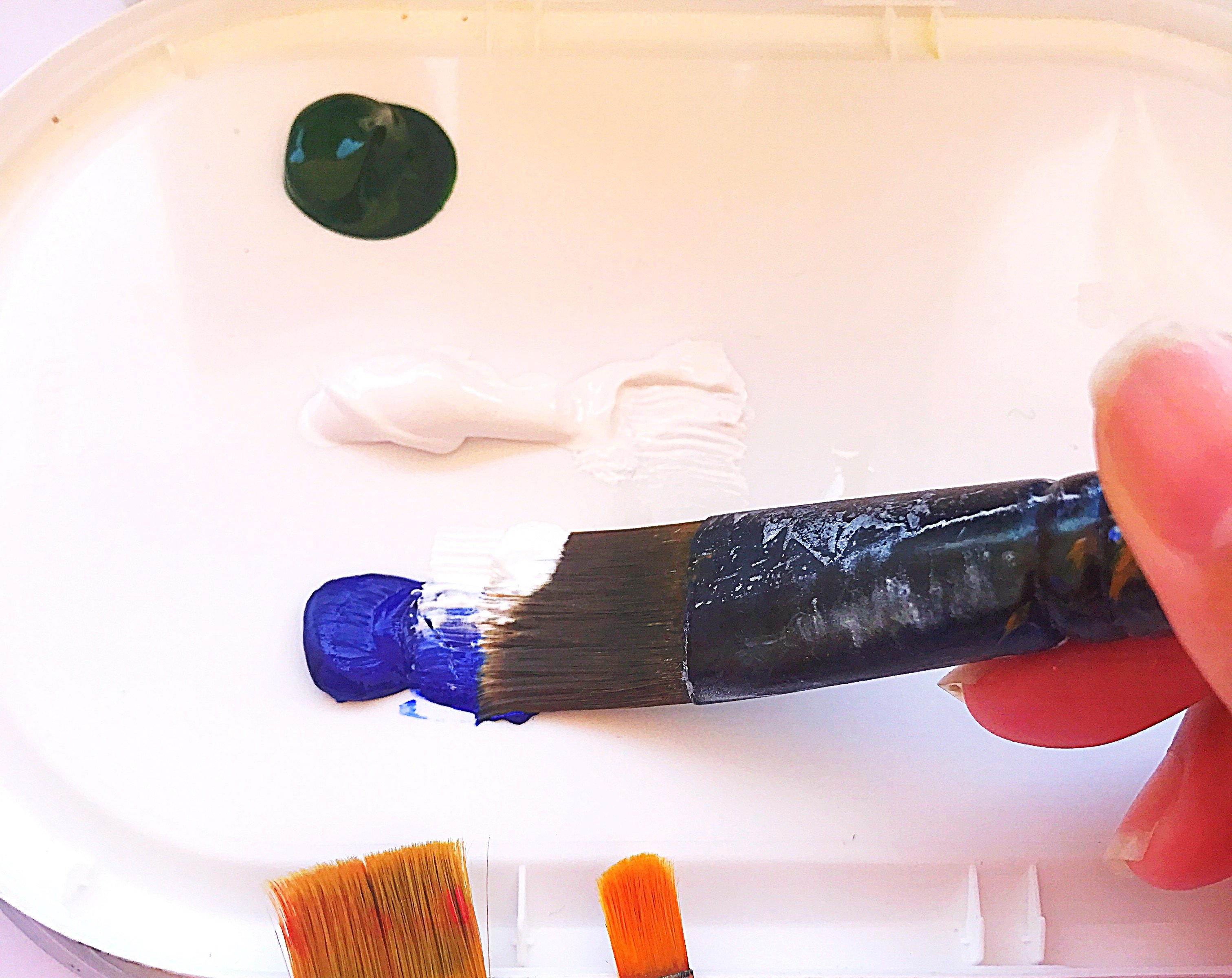 Step 3: Lay the brush on the canvas and start making tiny zigzags in a curve shape from left to right.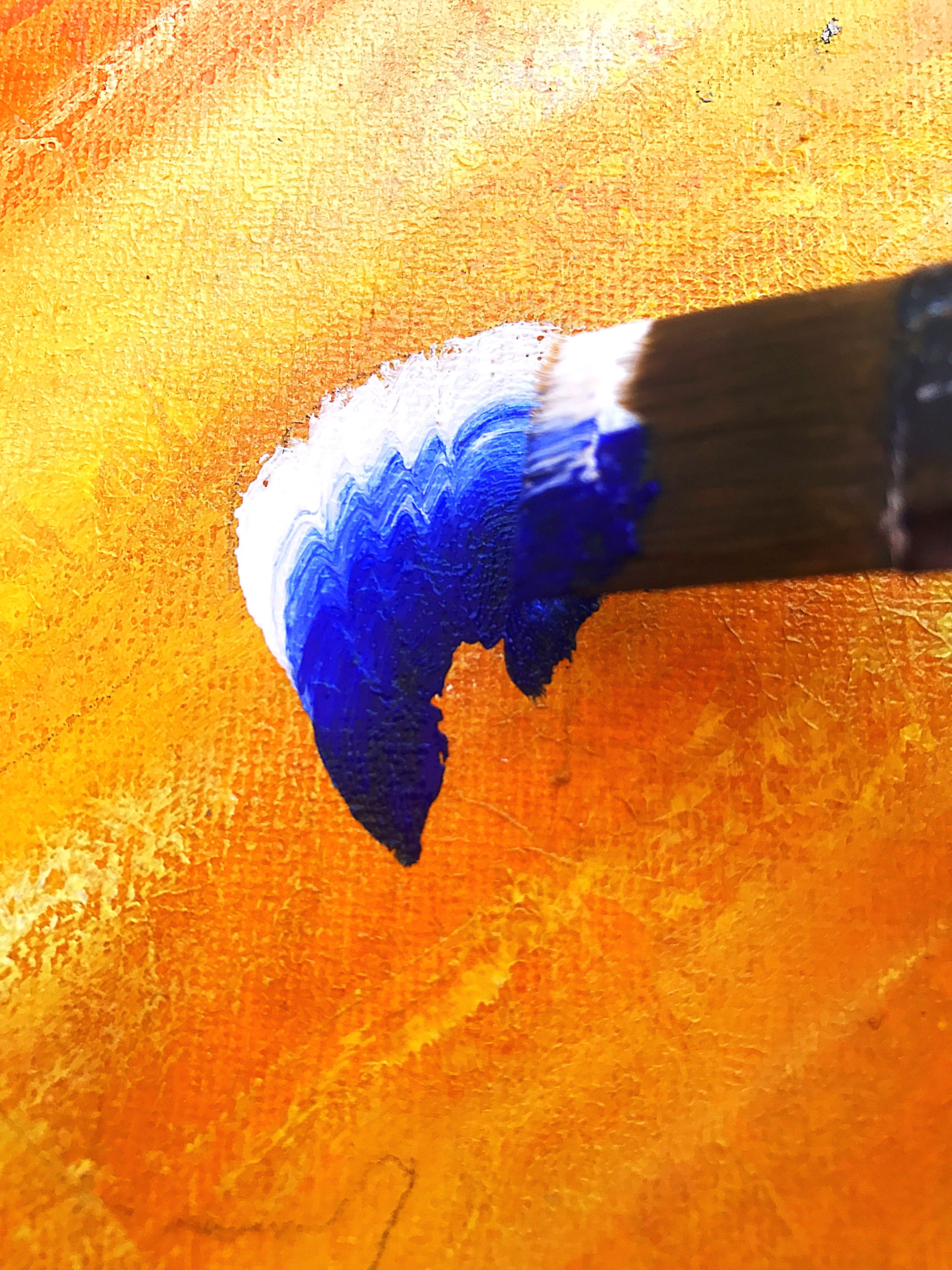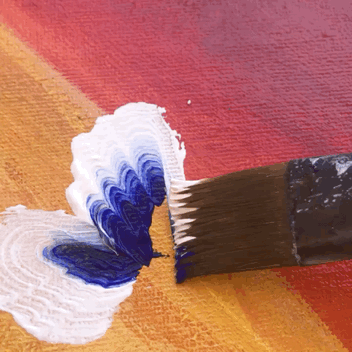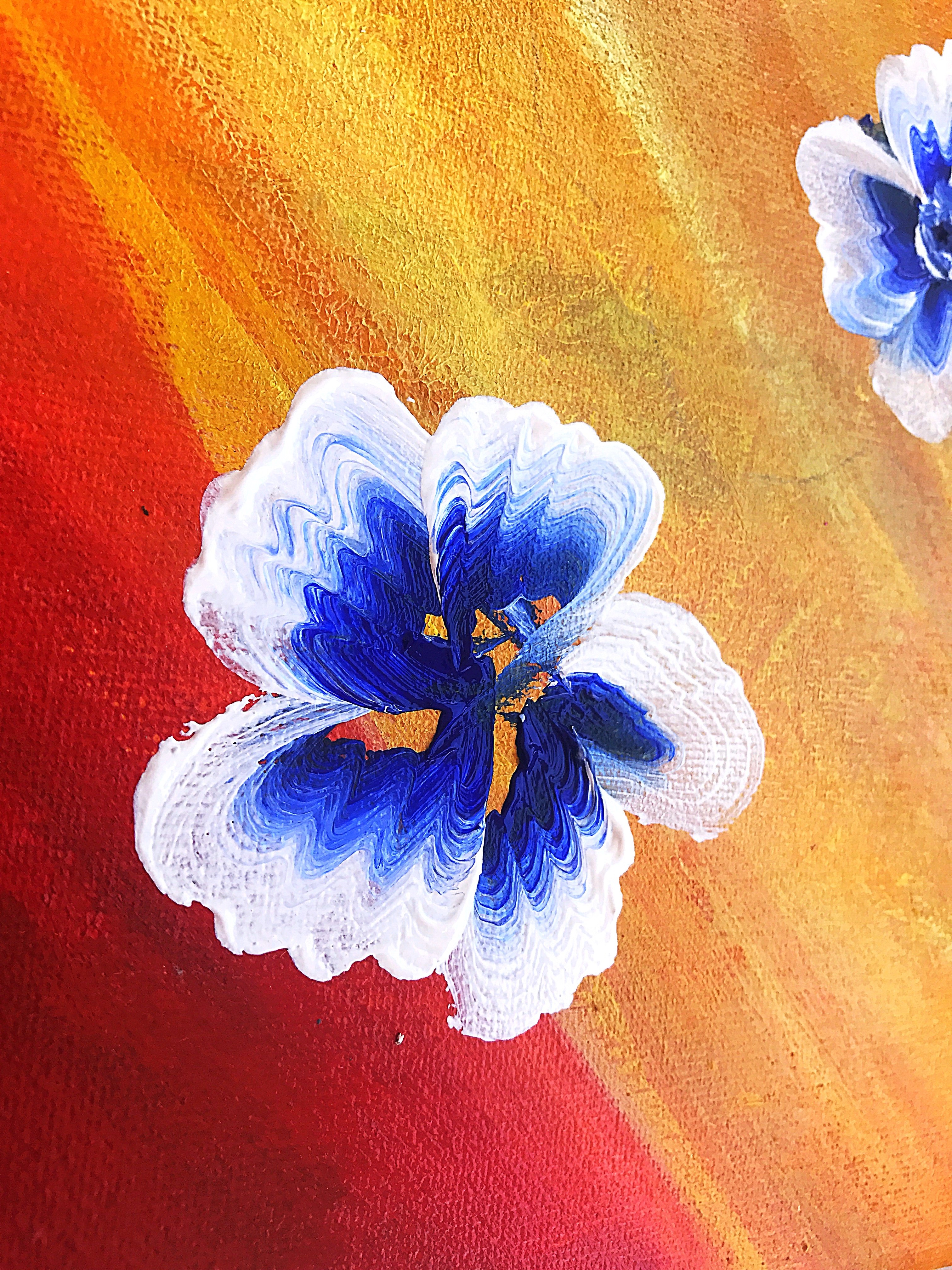 Step 4: Use the small round brush to create black and white pollen by simply dabbing into the center of the flower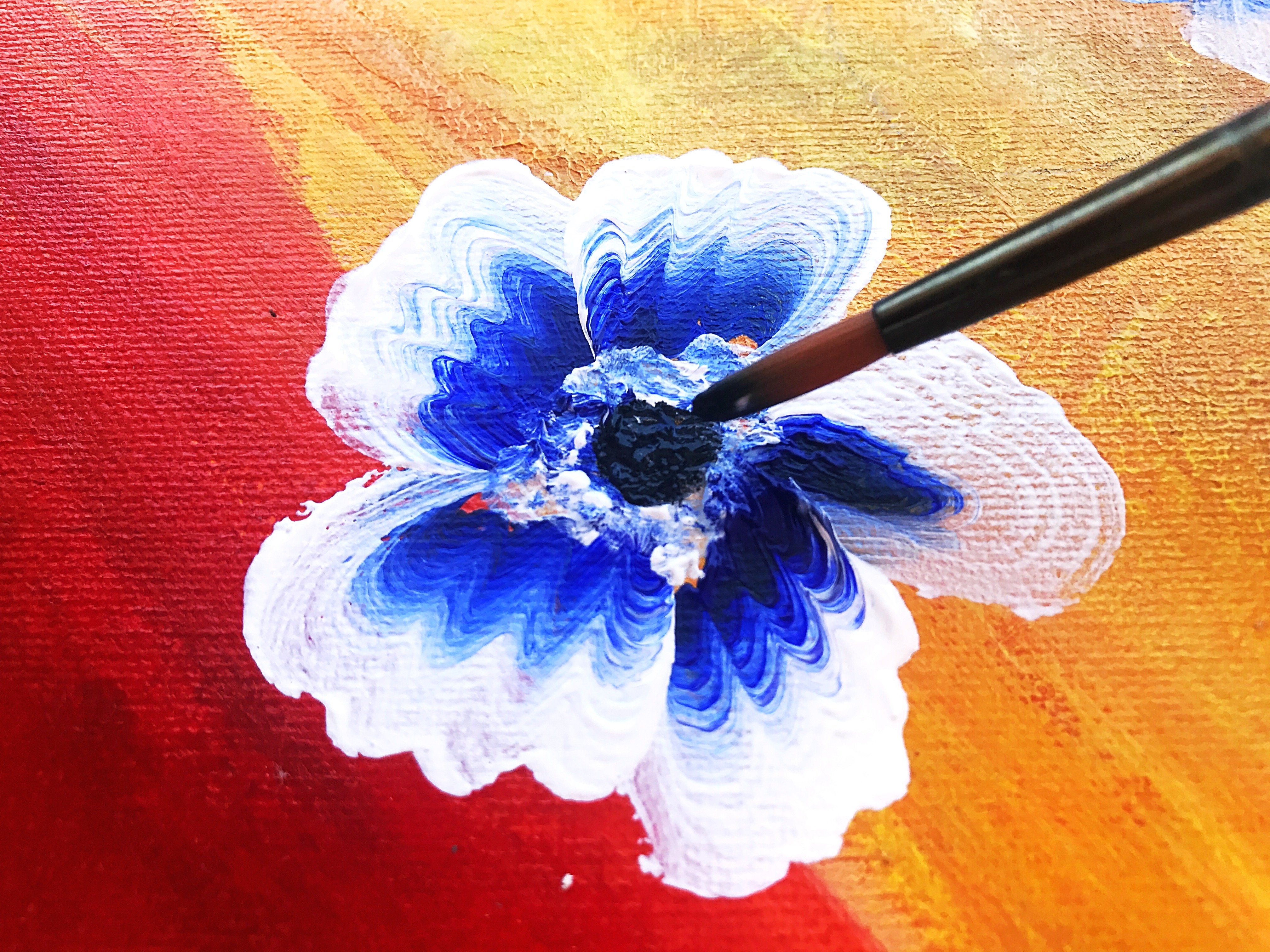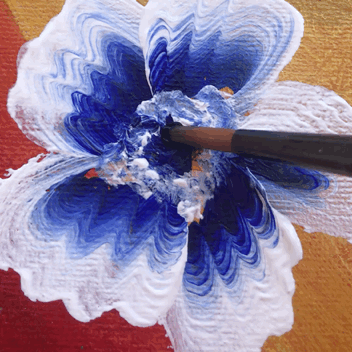 Step 5: I used the same one stroke technique to create the leaves. Tiny zigzag strokes and release.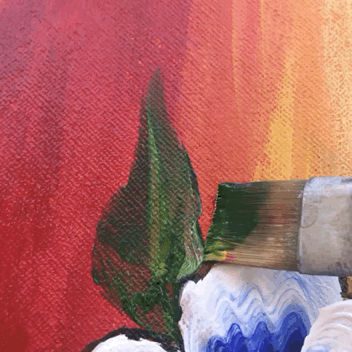 Step 6: Then I highlighted the flower by using the tiny round detailed brush with black. ( Highlighting the subject gives it more contrast and exposure. )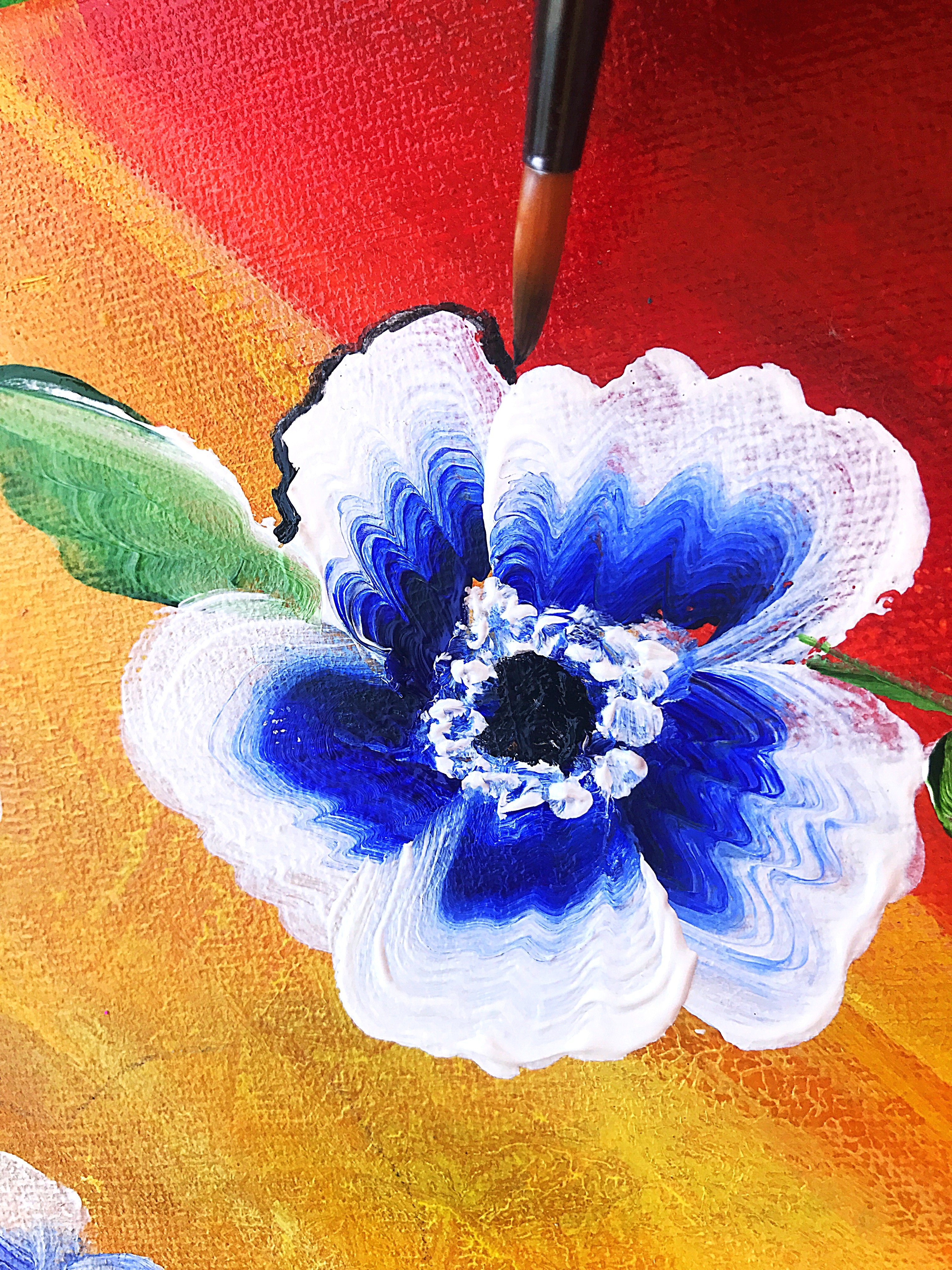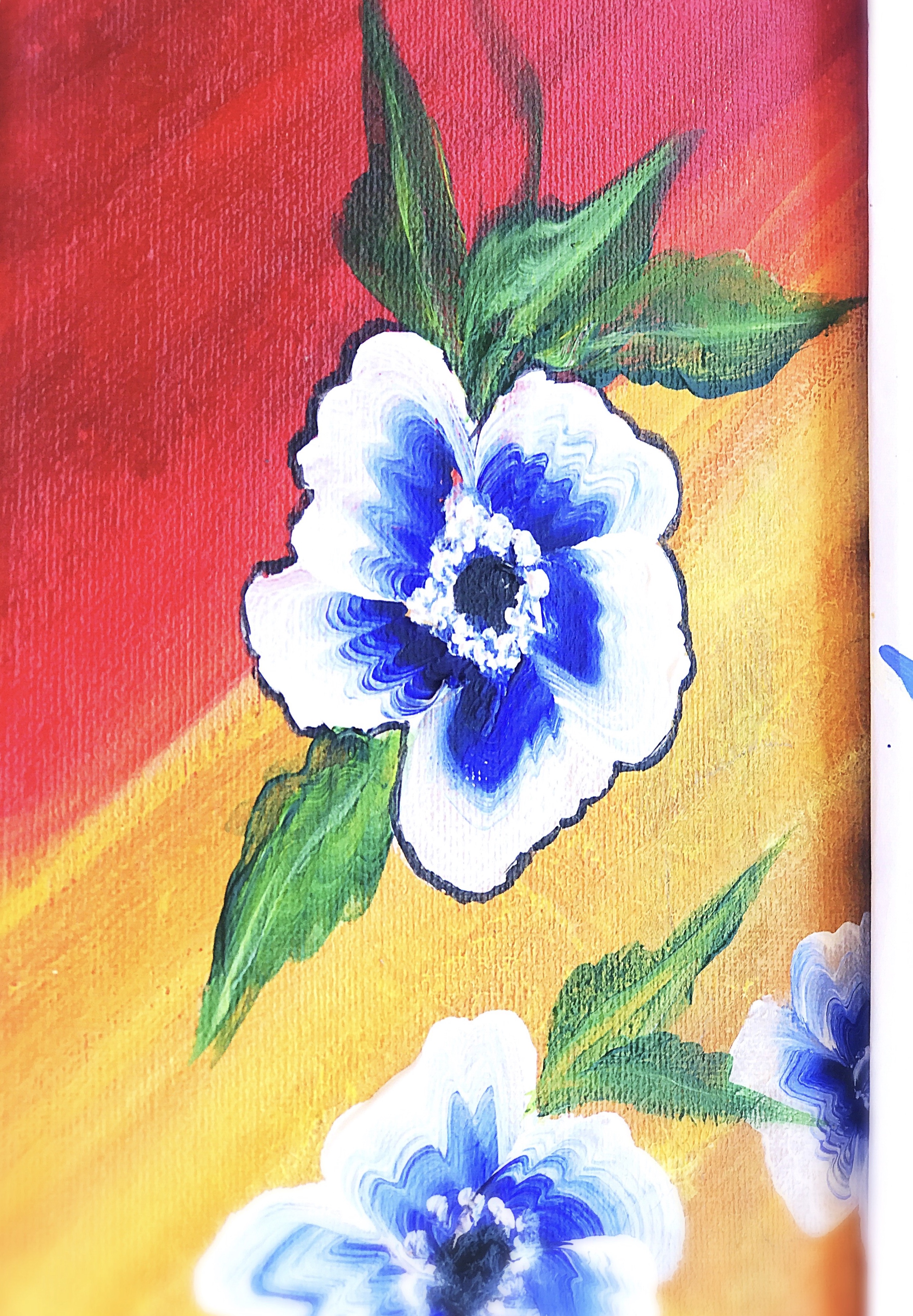 I hope you enjoy this one stroke painting idea!
Up next: Quick and easy butterfly painting.