"The best things in life are free. The second best things are very, very expensive." ― Coco Chanel
"Parque del Buen Retiro" or Retiro Park is a major tourist spot and one of the largest Park in Madrid. It has an area of 1.4 km sq (350 acres). The park was opened in 1868 and initially used to be a retreat place of the Spanish Monarchy before it become a public park in the late 19th century. There are so many things to see in Retiro Park. Believe it or not, we spent our whole afternoon exploring the park after we had lunch.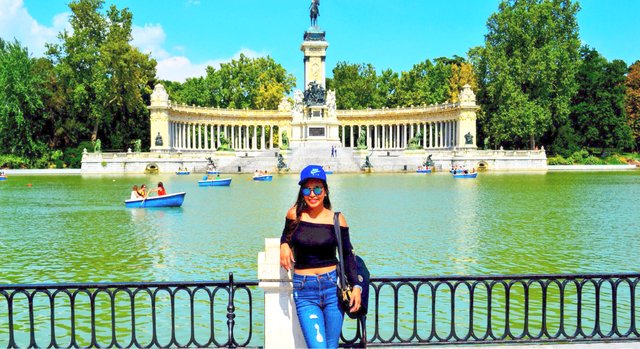 The first major attraction of El Retiro is the man-made pond at the center of the park where visitors can rent and enjoy a boat ride for an hour (boat ride cost: 8€). Behind the pond is the backdrop of King Alfonso XII monument which stands as a symbol of the city.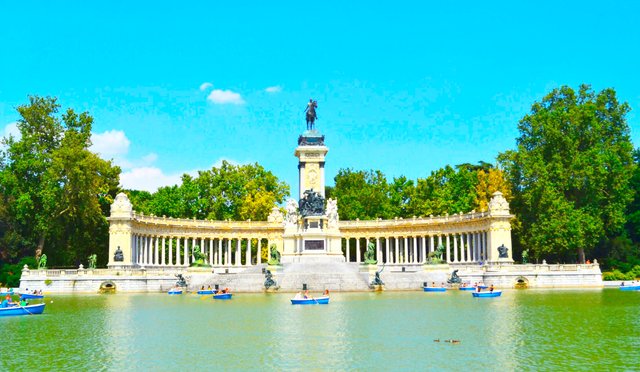 The monument measures 30 meters high, 86 meters long, and 58 meters wide and surrounded by 4 statues of Lions, mermaids and fallen angel.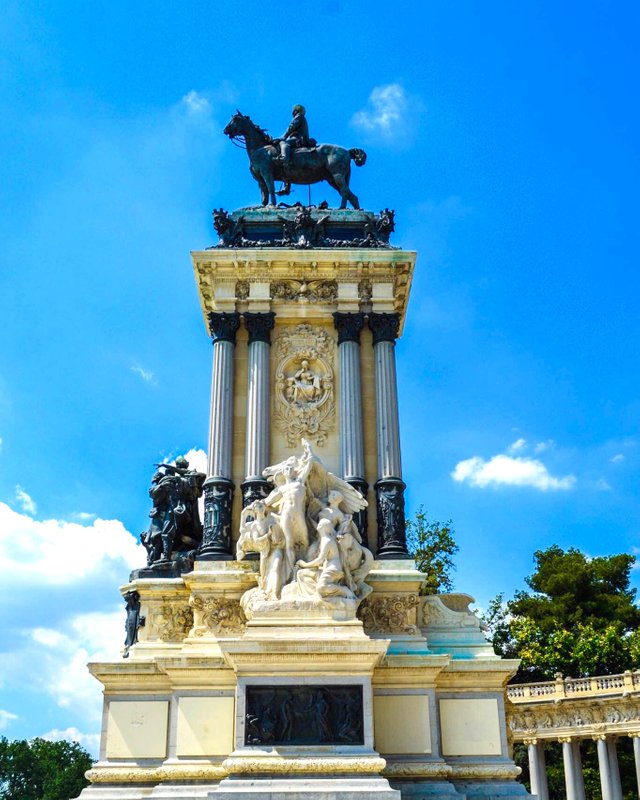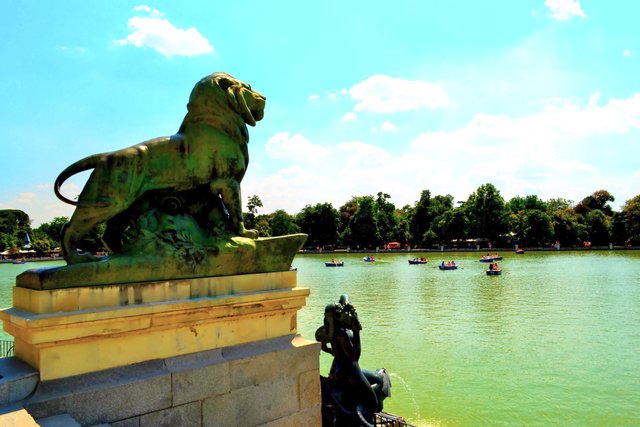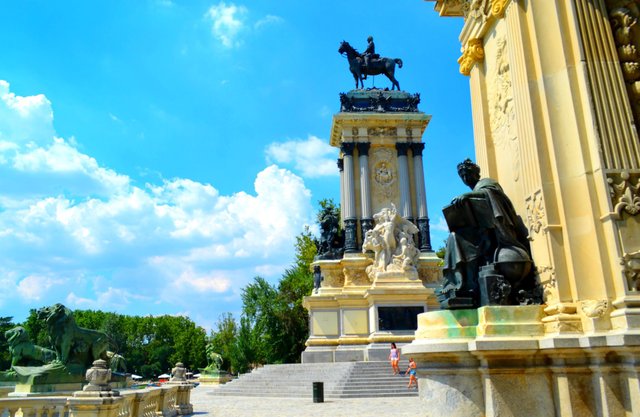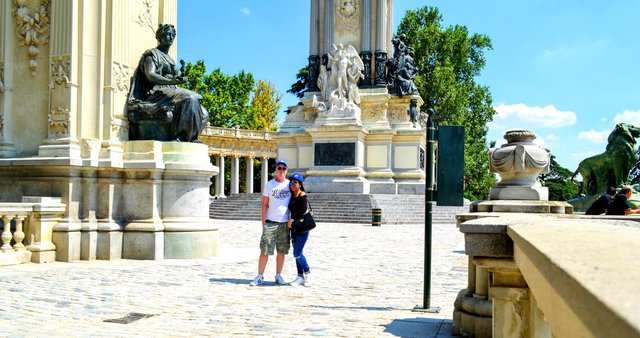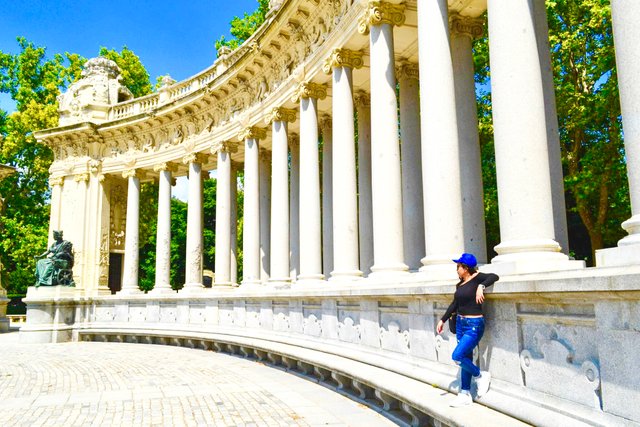 ---
The second attraction of the park is the intriguing "Palacio de Cristal" or Crystal Palace designed by architect Ricardo Velázquez Bosco. The palace was built in 1887 and made of glass and ceramics and measure over 22 metres high.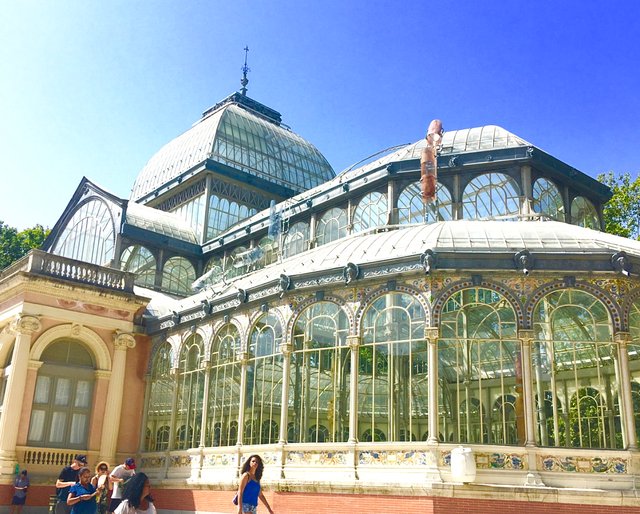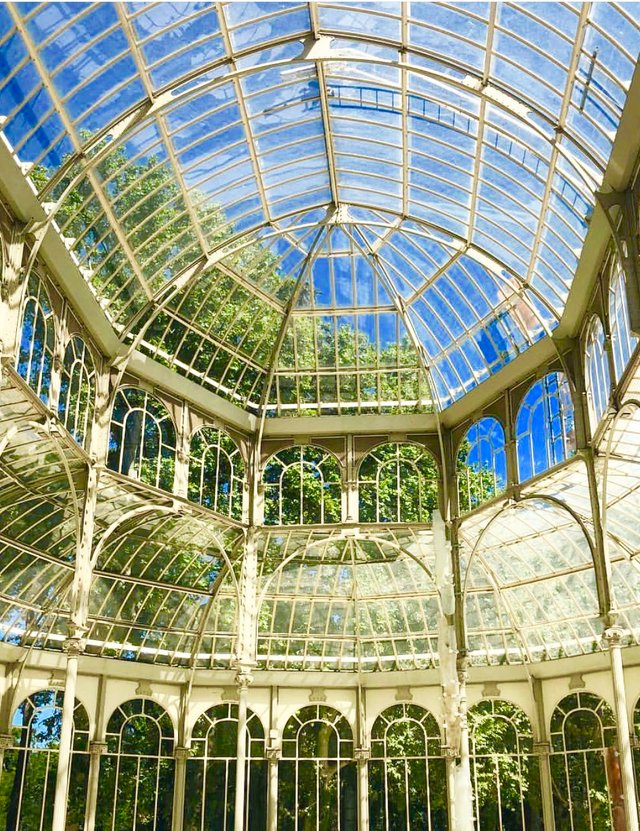 According to Wikipedia, it was built on the occasion of the Exposition of the Philippines, held in the same year, then a Spanish colonial possession.
---
The French style garden landscape designs are beautifully maintained and reminds me of the Versailles Palace Gardens of Paris. The Oldest living tree in Madrid is also inside of the park.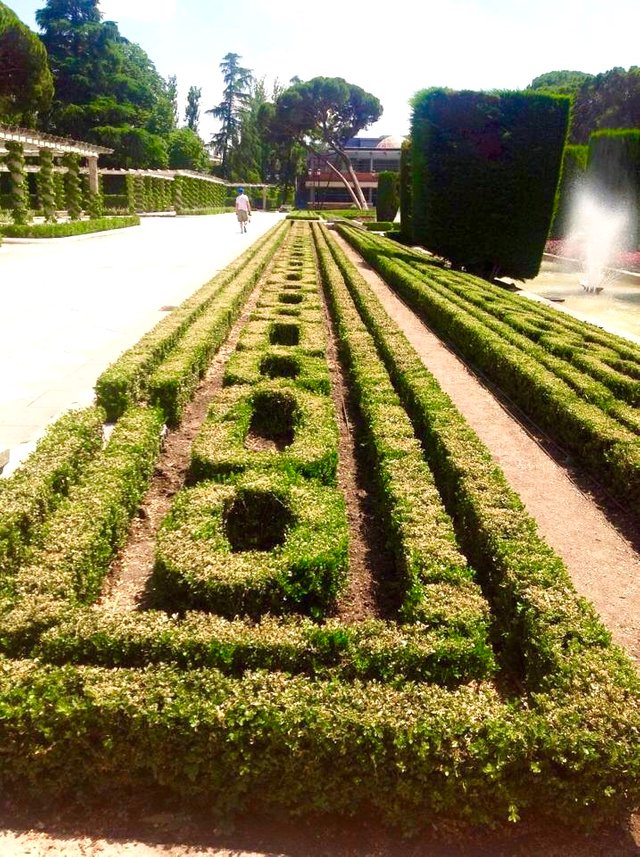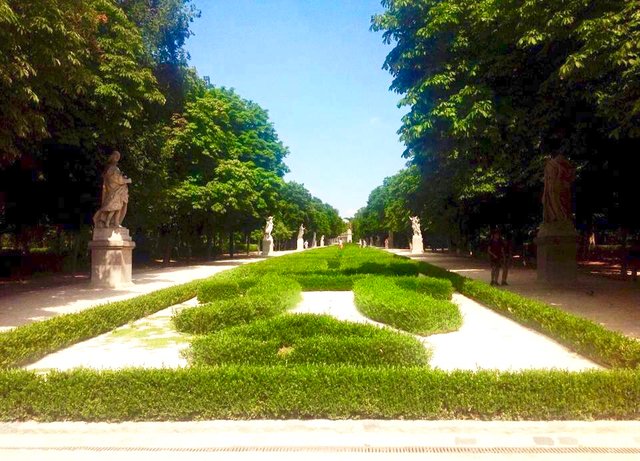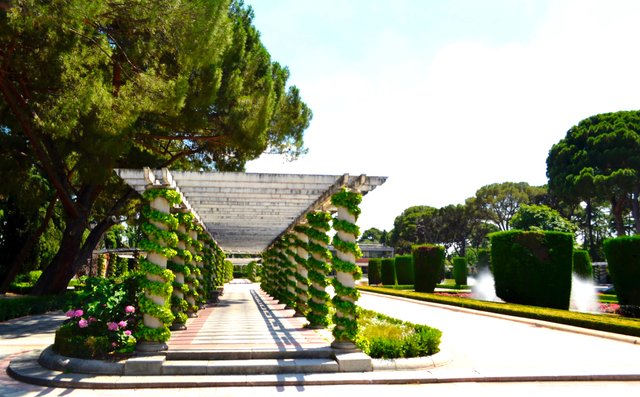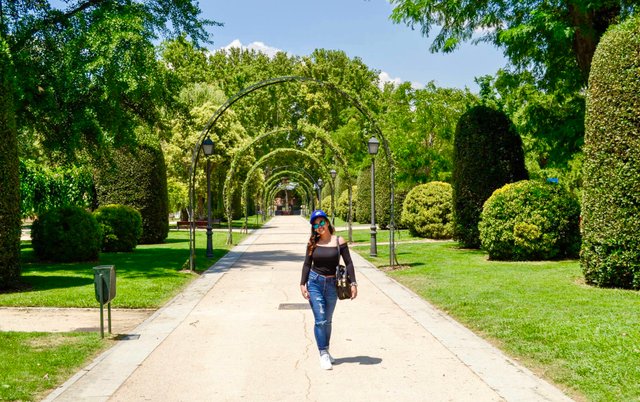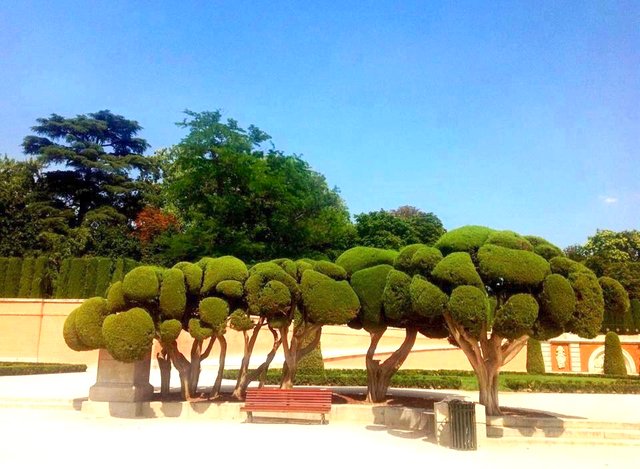 ---
Aside from the beautiful landscapes and flowers, what I love more about of this park are the peacocks. I think there are three or four peacocks freely roaming around inside the park. If they are not showing you their beautiful opened feathers or hanging out up the tree just minding their own business, they would love to be feed. These beautiful creatures adds more beauty to the park.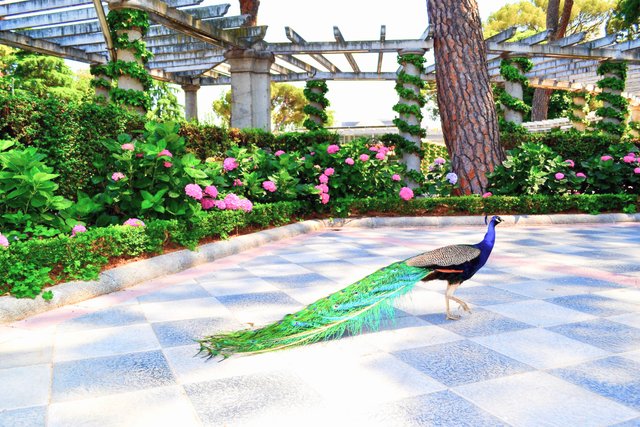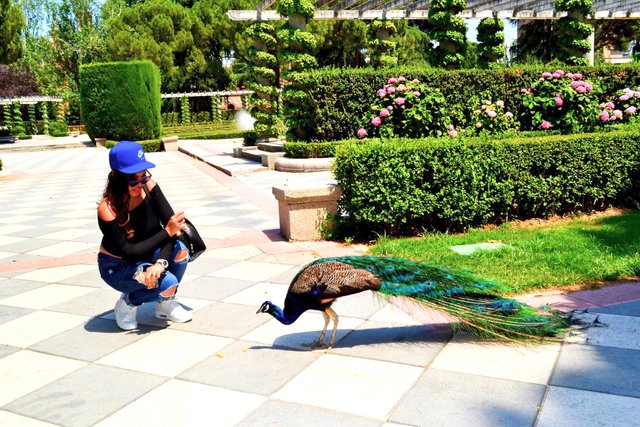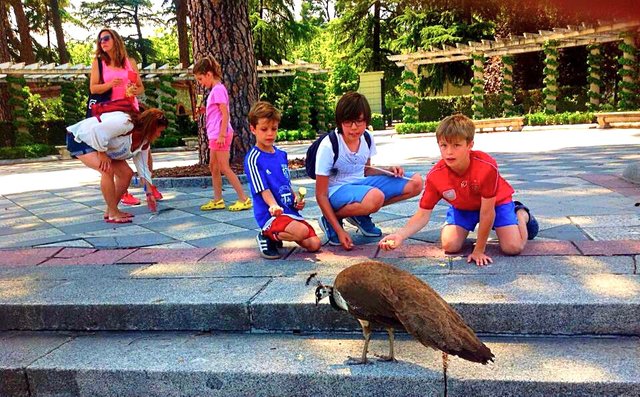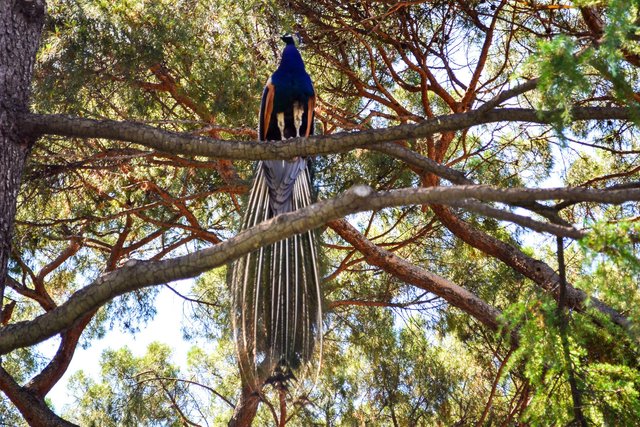 ---
When Is The Best Time To Visit Retiro Park?
Madrid can be very hot during the summer. It was 30-32 degrees when we visit. It was a bit too much but we had a good time. For me, the best time to visit the beautiful park is during Spring where the weather is still calm and during the Autumn where you can see the trees in Autumn shades!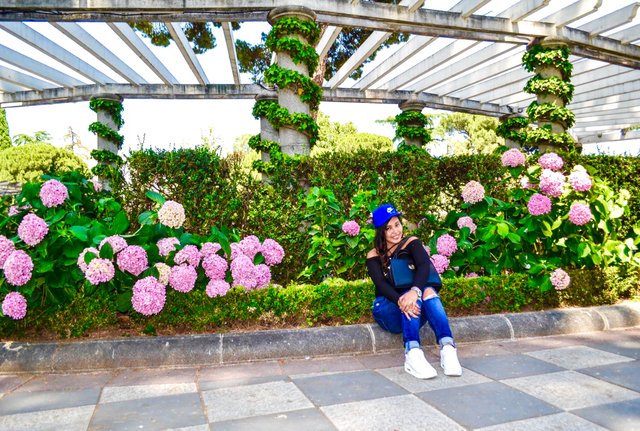 In the summer, the park offers concert events like music festivals and you can also see some street performers which add more entertainment to the park.
What do you think of this public park of Madrid? Isn't it amazing?
Until next time!