Plantation Bay Resort and Spa is one of the famous four-star beach resort situated in Mactan Island, Cebu in my home country, Philippines.
This resort has a lot of activities to offer. One thing to note about Plantation Bay is that it is a massive man-made environment that takes pride of their man-made lagoons, huge swimming pools, with small private beach, man-made springs, sunken bar, hospitable staff, unique activities and events.
They also have water sports and activities such as island-hopping tours to the surrounding small islands like the Hilutungan and Pandanon Island, coastline cruise (sounds so romantic!), para-sailing, snorkeling, scuba diving and whale shark encounter (sounds adventure!).
The man made lagoons has a cement floor. The rocks around the beach are made of plastic and cement. The beach around the lagoon is also man-made, although the sand is of course real.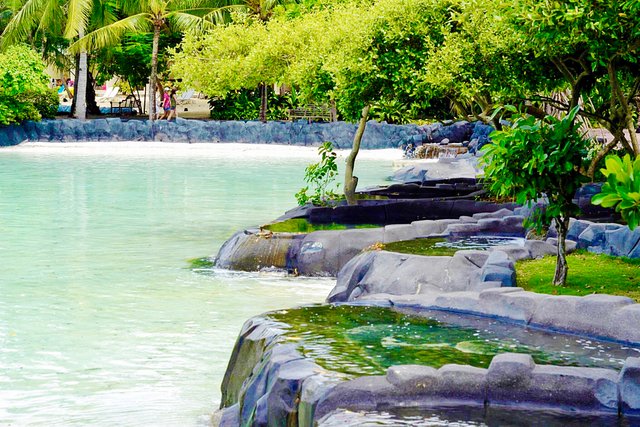 There is plenty of sunbeds, open cottages and some hammocks where you can relax after having fun swimming and exploring around.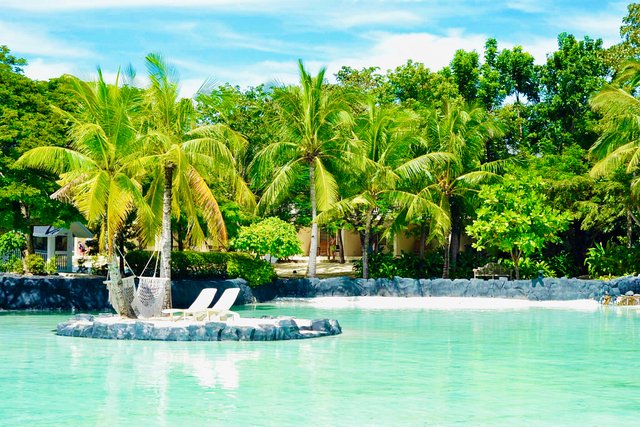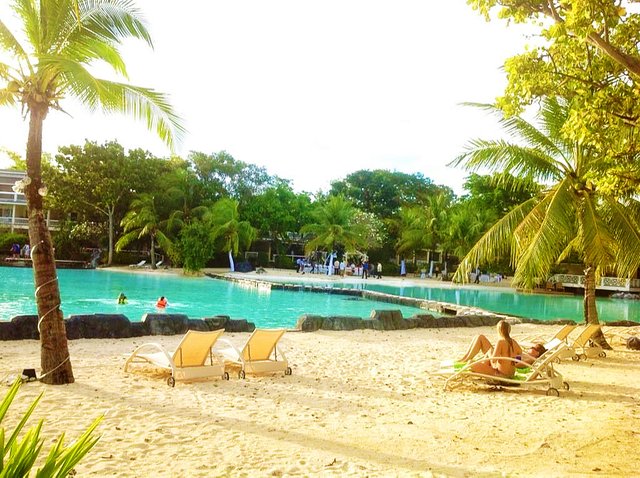 The pool bar or sunken bar is situated in the middle of the lagoon pool and hot spring. We went back here for night swimming, there are no more crowds and it was more relaxing.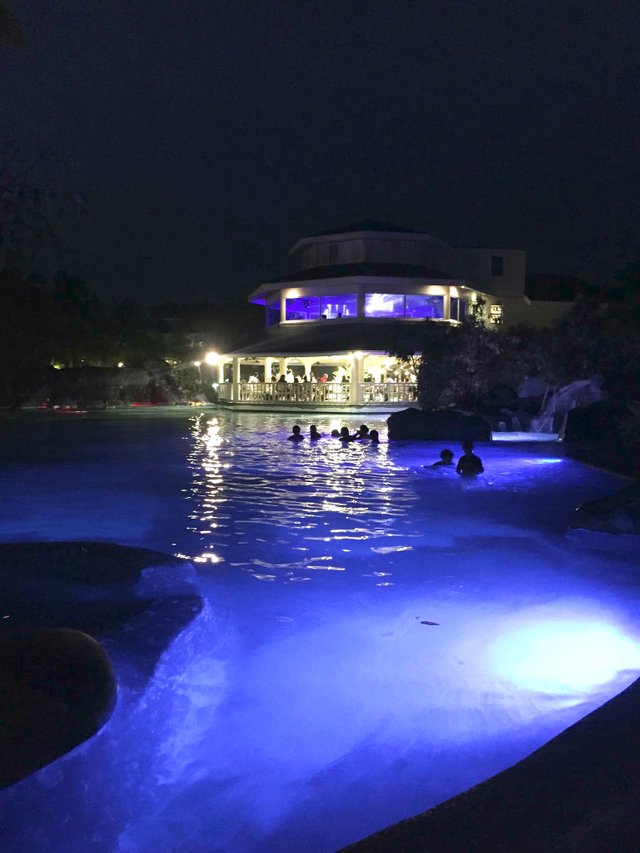 The resort also has different accommodation packages to choose from that will suit your budget from Day Tripper (or day tour) and overnight accommodations. There are rooms which are located exactly in the lagoon and some on the other side of the resort. At the back of the room, cottages is the open-sea beachfront which is about eighty-eight meters long.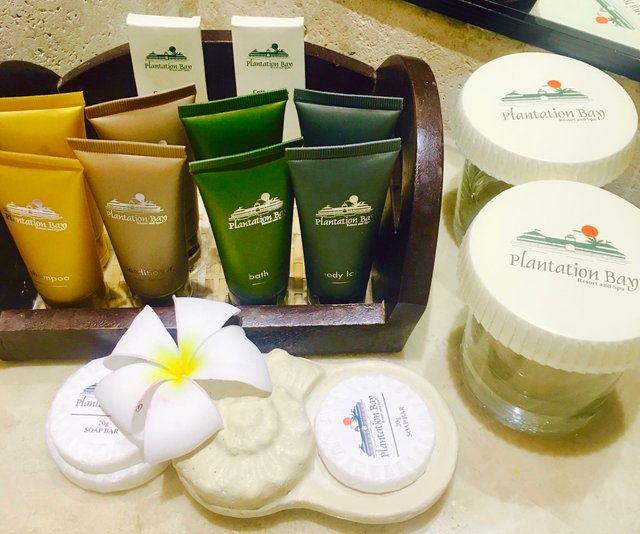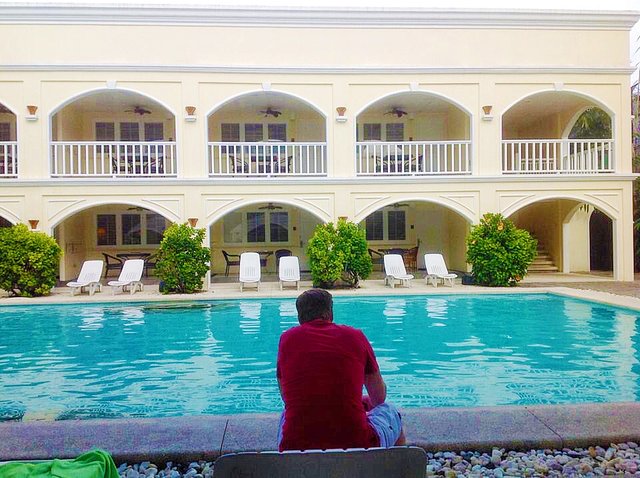 I love the artistic pathways leading to the cottage. (happy feet!)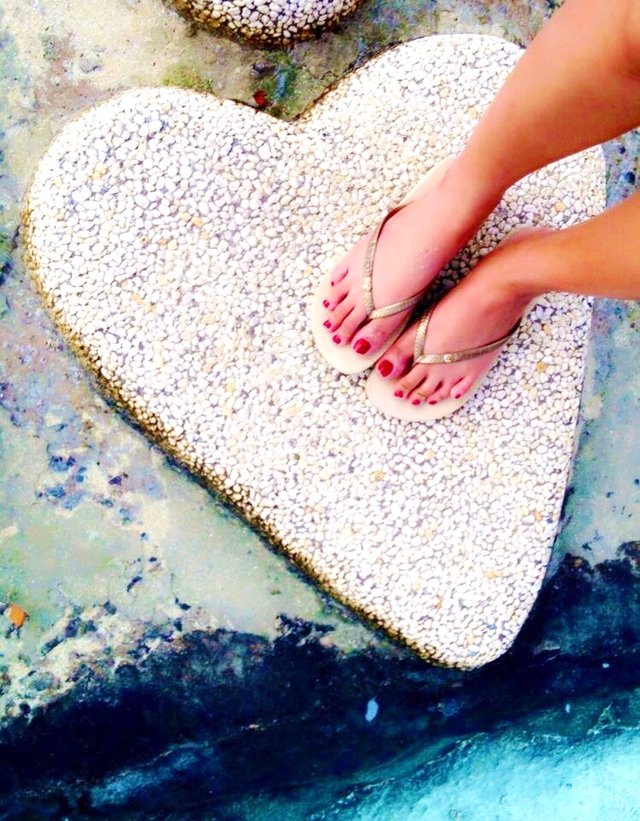 ---
The food (for me) was deli!
Cebu, Philippines is known as home to the tastiest "lechon" (roasted pig) and it was my first time to tried "Black lechon". It tastes a little bit spicy, tender and skin were so crunchy.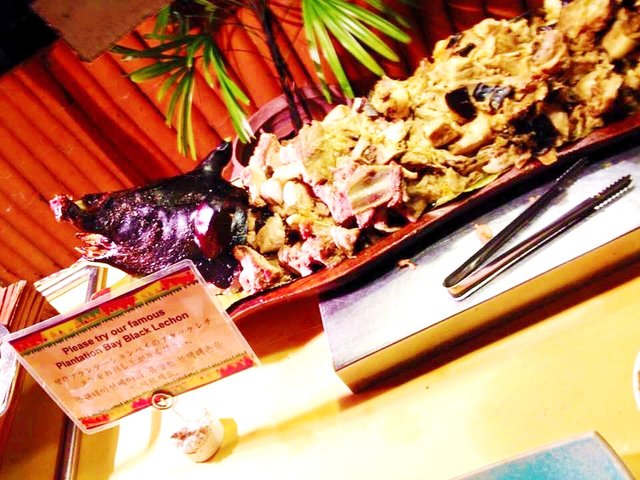 ---
Mermaid Swimming Lesson
What makes our trip here unforgettable is my one-hour mermaid swimming lesson experience at Ocean Gems Academy. With free customer and photo-shoot inclusion, I must say that the 1,095 PHP or 20 USD that I paid was worth it.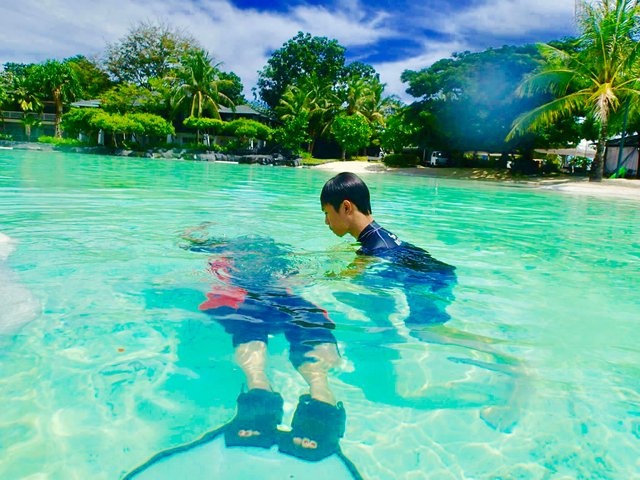 My first attempt mermaid swimming video by my super friendly and accommodating Ocean Gem's instructor (I forgot his name though).
I was so happy and grateful that in less than an hour, I learn how to swim like a mermaid and also learned some tricks. I always love to learn something new and now I'm ready to learn how to dive!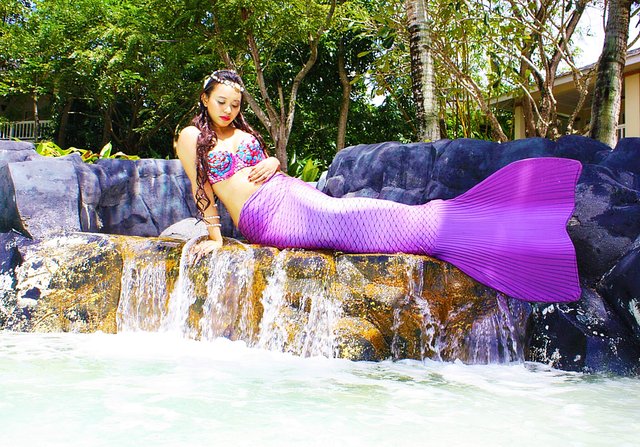 It was indeed an unforgettable birthday treat experience with hubby at Plantation Bay Resort! ❤️
If you're in Cebu, Philippines or would love to include Plantation Bay to your bucket list, checking out and booking through their website is necessary.